About
Our mission is to make software amazing. We believe that tech should be done to make people's lives easy and  a world that is more connected, egalitarian, and diverse. We help organizations build sophisticated technology and human-centric.
Sentu is a services consulting firm that integrates Information Management, Information Technology, and Agile Approaches to deliver comprehensive solutions. Our mission is to form true partnerships with our clients, listening and collaborating to create tailored, practical, and results-oriented solutions that enable them to thrive and adapt to changing needs. Sentu's mission is to be  dedicated to making our clients' technological experience easy. Since founded, Sentu only ships products built with modern standards, and optimized for performance on all types of devices.
Above all, Sentu is a software company that helps avoid the hassle of having and managing a whole team of software engineers. 
Strategy, Creativity, and Technology are the foundation of Sentu and that's why we work in agile, cross-functional teams with our clients as partners, and users as our focus.
Sentu operates based on a foundation of agile collaboration. We recognize we are at our best when we're working together to address our clients' challenges, offering integrated solutions that pull from our combined experience and independent thinking.
WHAT IS AGILE?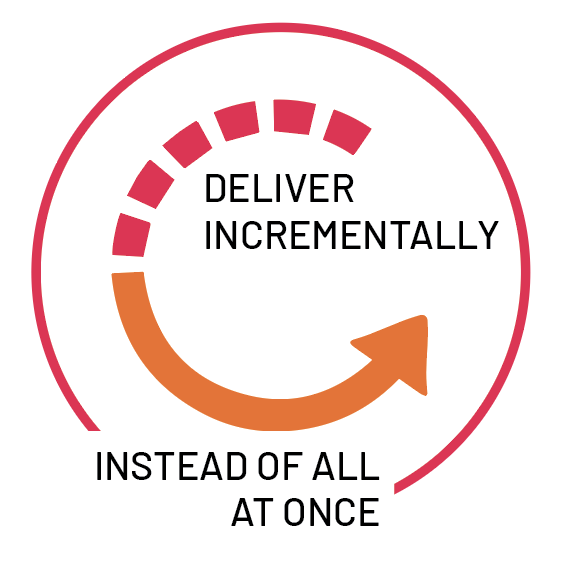 Agile software development refers to  software development methodologies centered round the idea of iterative development, where requirements and solutions evolve through collaboration between self-organizing cross-functional teams. The ultimate value in Agile development is that it enables teams to deliver value faster, with greater quality and predictablity, and greater aptitude to respond to change. Scrum and Kanban are two of the most widely used Agile methodologies. Below are the most frequently asked questions around Agile and Scrum, answered by our experts.